If you're on the hunt for a Qi-compatible wireless charging pad for your smartphone, the best that we've found is the Samsung Fast Charge Wireless Charging Pad (available at Amazon). It's easy to use, has a slip-proof surface, and it offers fast-charging for smartphones (like the newest Galaxy and iPhones) that support it.
To find the best, we tested the most popular Qi-friendly wireless charging pads and evaluated them based on performance, value, and power. While wireless charging pads are relatively simple devices, we specifically sought pads that supported fast charging, were affordable, and were easy to set up and use without thinking—so you couldn't accidentally set your phone down at night and find it dead in the morning.
Though we expect wireless charging to be integrated into more and more devices soon, these are the best that we've tested so far.
Updated January 31, 2018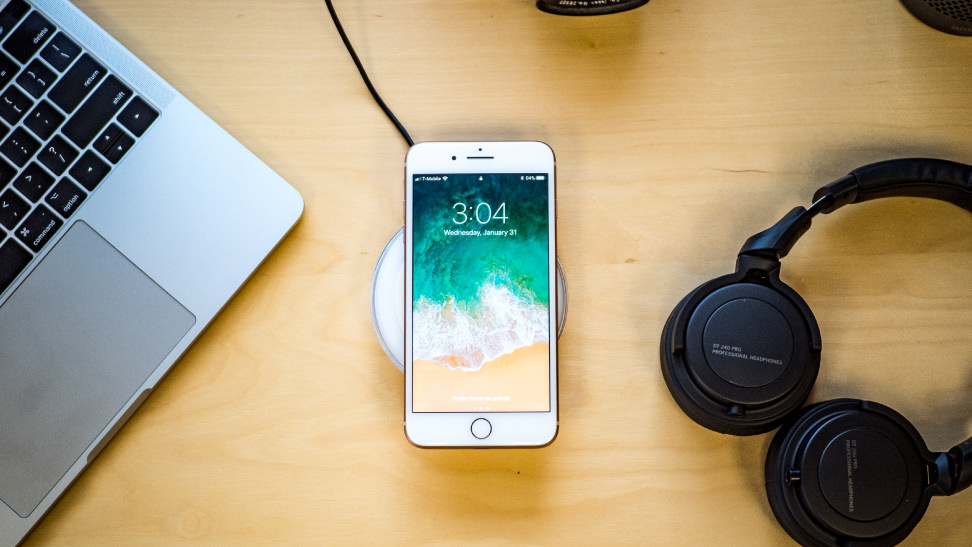 Samsung Fast Charge Wireless Charging Pad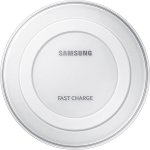 Samsung Fast Charge Wireless Charging Pad
Best Overall
Our pick for the overall best wireless charging pad—the Samsung Fast Charge Wireless Charging Pad—may not be the most elegant-looking device on our list, but it does what it ought to do and won't cost you very much—and that's good enough for us.
Unlike the lower-cost standard pad from Samsung, this model supports 9W fast-charging for Samsung Galaxy phones and 7.5W fast-charging for the iPhone 8 and the iPhone X.
Although the charging pad's single-coil design leads to some occasional trial-and-error, there is a rubberized ring that keeps your smartphone from slip-sliding off the top of the pad. The charging pad's LED indicator is easily obscured by the phone when the charger's in use, but its inclusion is appreciated.
Right now, the Samsung Fast Charge Wireless Charging Pad is around $40 on Amazon—significantly lower than the other fast-charging options we tested. The only issue we saw? You need to make sure the wall adapter you use to plug this in also supports fast charging. Most newer ones will, but keep that in mind if you use an old adapter and fast charge doesn't seem to be working.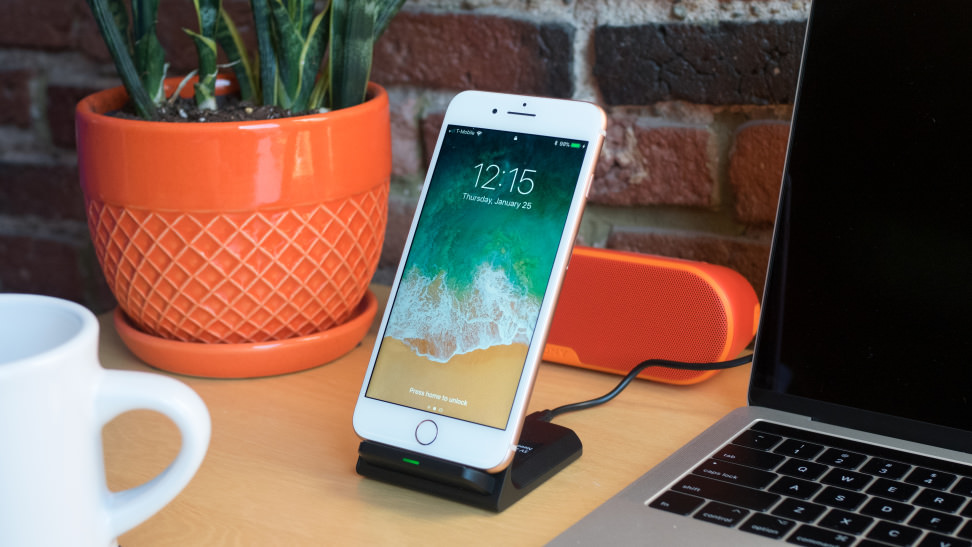 Seneo 3-Coil Wireless Qi Charger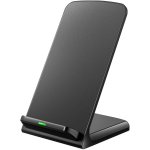 Seneo 3-Coil Wireless Qi Charger
Best Value
The Seneo 3 Coils wireless charging stand doesn't pack a powerful enough punch for fast charging, but its simple, thoughful design and super-low price make it a great choice for someone looking for an affordable, no-frills wireless charger.
This charger's stand-up shape will keep your notifications in plain sight, whether it's on your nightstand or atop your office desk. Due to the shape of the stand (as well as its 3-coil design), there's almost no way to walk away from it without your phone initiating a charge. The LED indicator on the front is conveniently placed, too.
One unfortunate drawback of the Seneo 3 Coils charging stand is its lack of an included USB wall adapter—you'll have to use one you already have lying around.
Still, at around $22 on Amazon, this charging stand is a great deal for folks who are easy to please and won't mind missing out on faster charging speeds.
Belkin Boost Up Wireless Charging Pad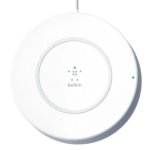 Belkin Boost Up Wireless Charging Pad
The Belkin Boost Up wireless charging pad is one of a handful of wireless pads being sold on Apple's website, but that shouldn't be taken as an indication of its value. The Boost Up is equipped for 7.5W of power, which means it'll fast-charge your iPhone, but it also retails for around $60, which is significantly pricier than some of its competitors.
The Boost Up's design is simple, if a little bulky. Its wide diameter does make it easier to align your smartphone in a charging position, but if you're expecting a slim pad with a modest footprint, the Belkin Boost Up might not be your cup of tea.
Unfortunately, the pad plugs into the wall with a regular old power cord that isn't USB, so if you want to travel with it you need to pack its proprietary wall charger and cable, too. It's a minor thing, but given the cost it's definitely a drawback.
All in all, there's nothing wrong with the Belkin Boost Up, but we don't recommend it over the cheaper alternatives.
Mophie Wireless Charging Base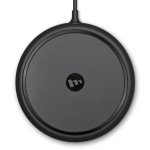 Mophie Wireless Charging Base
Like the aforementioned Belkin Boost Up, the Mophie Wireless Charging Base is 7.5-watt charging pad available via Apple's online store. And, like Belkin's charging pad, the Mophie charging base's availability through Apple shouldn't be taken as an indication that it's an "official" charging pad.
First, the good stuff: The Mophie Wireless Charging Base is strapped with 7.5 watts of power, so it'll fast-charge your iPhone quicker than the lower-cost alternatives that typically carry an output of 5W.
We also love two key aspects of the Mophie charging base's design: its slim stature and its super grippy rubber texture. The pad's non-slip surface is easily the non-slipperiest of all the wireless charging pads we tested.
That said, the Mophie—like the Belkin Boost Up—doesn't connect to its power source via USB, so you're stuck using Mophie's own AC adapter. These are small nitpicks, but given the price it's enough to keep the Mophie from being a top pick.
Insignia Wireless Charging Pad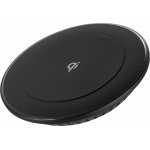 Insignia Wireless Charging Pad
The Insignia Wireless Charging Pad is a mid-tier charger whose best feature is its price tag. For about $40, the Insignia charging pad offers moderate fast-charging speeds and a basic, utilitarian design.
While the price is right, I do have a couple of hang-ups about the Insignia. First, its LED indicator takes the form of a ring that wraps around the circumference of the pad, and while the pad's in use, it emits a bright, blue light that illuminates a dark room far more than it ought to. In other words, if you're looking for a bedside charging pad, you might want to avoid the Insignia. Additionally, the texture of the Insignia charging pad is not as non-slip as it could be.
However, if you don't mind a bright LED light and a somewhat-bulky, ho-hum design, the Insignia Wireless Charging Pad is an okay alternative if our other picks are for some reason not available.