The iPhone 7 and the iPhone 7 Plus hit the shelves last September, and like clockwork, the web immediately began to speculate on Apple's next iPhone release, ostensibly the iPhone 8. Although we don't yet know the name of the next major iPhone update, it's reasonable to expect that Apple will land on "8," so I'll just refer to it as such for simplicity's sake.
By all accounts, the stage is set for the tenth anniversary iPhone to be a doozy. Here's a round-up of all the rumors swirling around the next iPhone release and whether or not you can expect them to come to fruition.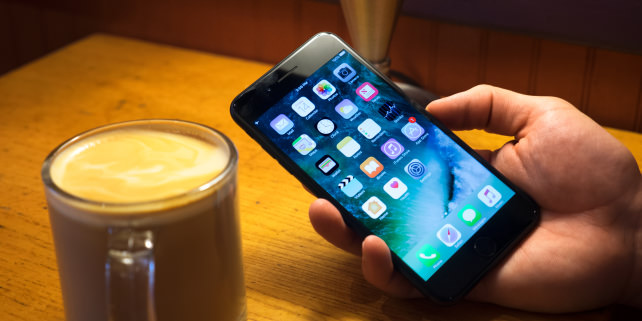 Will the iPhone 8 have an edge-to-edge OLED display?
OLED displays don't just produce dazzling colors and dizzying contrast ratios, they also allow engineers to manipulate screens in weird and exciting ways. Samsung gets it—Apple's major competitor has been outfitting its flagships with AMOLED displays for years, eventually stretching them past the edges of the phone.
According to those in the know, Apple will be offering an iPhone this year that features a wrap-around OLED display similar to the type found on Samsung's Galaxy flagships. The difference, though, is that Apple's reportedly gearing up to unveil an iPhone display that takes up the entire frontside of the device.
It's likely that at least one of the iPhone models released this year will feature an OLED display, but it's unclear whether it'll be a feature exclusive to just one variant. The all-screen, edge-to-edge display is less likely, but I don't imagine Apple would be paying a premium cost for the technology unless it was also planning on making a big splash.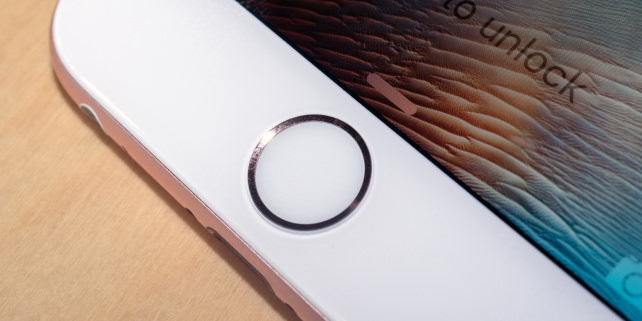 If the front is all screen, does that mean the home button and selfie camera are on their way out?
The iPhone 7 was the first iPhone to ditch the original home button in favor of solid-state button with haptic feedback. Recently, the prominent rumor is that the iPhone 8's home button—and by extension its fingerprint sensor—will be built within the display itself. The likelihood of this being true is equivalent to how much stock you put in the rumor of a uniform, edge-to-edge display. If the latter is true, you're probably looking at the end of the home button altogether.
There's also been talk about the next iPhone's front-facing camera being embedded behind the display and hidden from sight. This one would take some tricky engineering so I wouldn't get too excited about it just yet, but it's possible that the iPhone 8 will feature some combination of iris- or facial-recognition. Don't rule out the rumored laser sensors behind the screen, either, which would ostensibly allow for various gesture controls.
What about wireless charging?
You're probably familiar with Samsung's wireless charging pad, but what about wireless charging without the need for a pad?
Rumor has it that Apple already struck a deal with a company called Energous, which developed a wireless charging system that charges devices up to fifteen feet away from their source.
Basic, inductive charging is the more likely of the two outcomes here, but if the iPhone 8 gets wireless charging with distances like fifteen feet, we'll be living in a whole new era.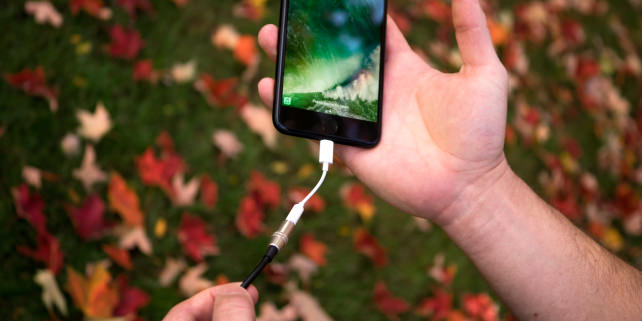 Will the iPhone 8 have a headphone jack?

I hate to be the bearer of bad news, but you're probably never going to see a headphone jack on an iPhone ever again.
For better or worse, Apple planted its, uh, courageous flag in a future where its users' headphones are either wireless or connected via Lightning cable. While we don't know the precise figures, the lack of a headphone jack does not appear to have significantly knocked down iPhone sales like many predicted it might.
In short, don't expect to ditch the dongle if your favorite pair of headphones connect the soon-to-be old fashioned way.
Is there going to be a red iPhone 8?
This one's actually quite likely. Back in December, a rumor was posted on the usually-reputable Japanese blog Macotakara that Apple is preparing to introduce a new red variant to its iPhone lineup this year.
Given the blog's track record (Macotakara was the first to report Apple's plans to ditch the headphone jack for the iPhone 7), there's a good chance we'll be holding at a slick new red iPhone sometime this fall.
Will the next iPhone be foldable?
The rumor mill was set ablaze last fall when Apple was granted a patent for a foldable smartphone, leading many to believe that the iPhone 8 would ditch the traditional smartphone template altogether in favor of a foldable design.
Unfortunately, the truth isn't nearly as exciting. Companies like Apple are granted patents all the time, many of which never make it to market. Simply put, there's no indication that the next iPhone will be a radical departure from the traditional, single-slab smartphone design we've all grown accustomed to. For all we know, Apple is just covering its bases for future hardware possibilities.
Our editors review and recommend products to help you buy the stuff you need. If you make a purchase by clicking one of our links, we may earn a small share of the revenue. Our picks and opinions are independent from any business incentives.