If you're stuck on a plane, waiting for a train, or out-and-about in the city, keeping your device's battery out of the red is essential. Portable battery packs are a great way to combat dead battery anxiety, but the marketplace is saturated with options, and they range from low-capacity, ultra-portable models that fit in your pocket to big, high-capacity slabs that are better-suited for a backpack or purse.
We gathered over a dozen of the most popular battery packs of all shapes and sizes and put them to the test in our lab. After measuring each pack's power output, assessing their portability, and accounting for any extra features, we arrived at our list of the best portable battery packs you can buy right now.
For most people, we recommend the RavPower Turbo Series 20100mAh, which offers the most amount of flexibility for an affordable price. It can provide power to everything from a smartphone, camera, Nintendo Switch, or a MacBook Pro.
Updated January 11, 2018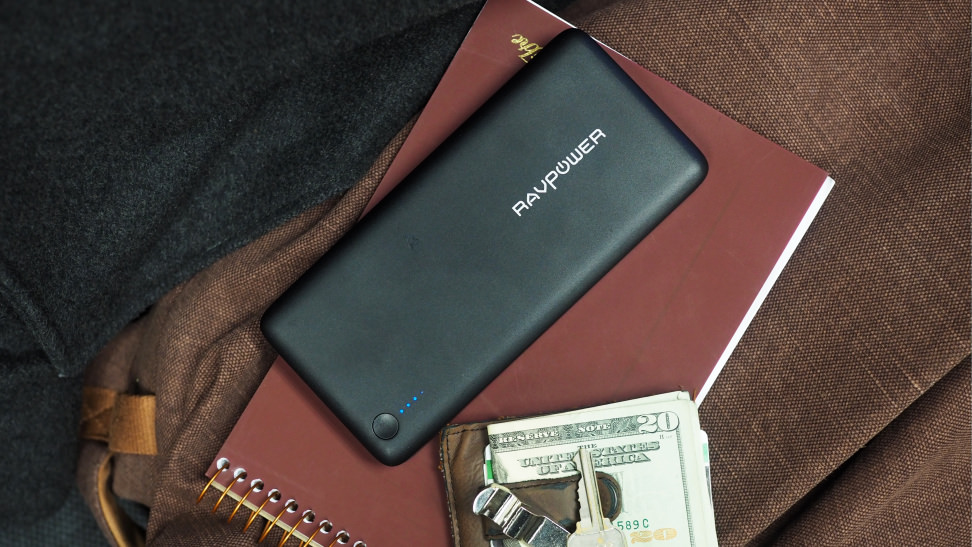 RavPower Turbo Series 20100mAh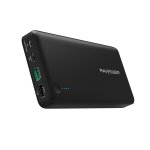 RavPower Turbo Series 20100mAh
Best Overall
Coming in at number one is the 20,100mAh-capacity RavPower Turbo Series battery pack, which offers the best combination of flexibility, capacity, and affordability.
The first thing this RavPower battery pack has going for it is its high capacity, which can charge a smartphone several times over before needing to gas up again. Although the pack's capacity makes it heftier than some of the smaller battery packs we tested, the 13.4-ounce RavPower Turbo Series is slim enough to slide into a backpack without taking up too much depth.
The clincher, however, is the pack's functionality: There are two USB ports (one of which offers Quick Charge support) and a USB Type-C port, giving it the edge over its closest competitors. We tested the USB Type-C port and found that it had no issues charging a Nintendo Switch. It also charged my 2016 MacBook Pro, but since the pack lacks Power Delivery it did so very, very slowly.
At around $50 on Amazon, the RavPower Turbo Series is affordably priced, especially given its size and versatility.
---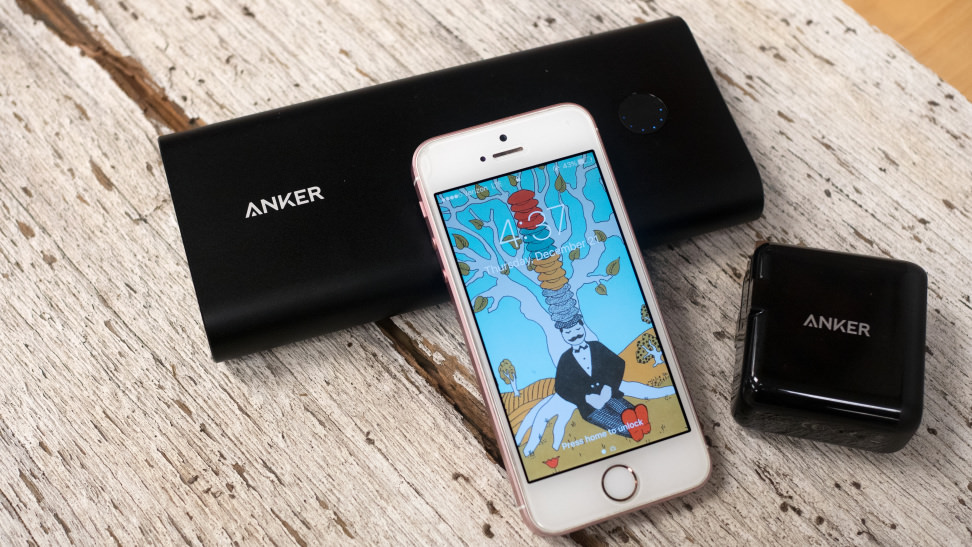 Anker PowerCore 26800mAh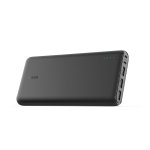 Anker PowerCore 26800mAh
The Anker PowerCore 26800 is similar to the aforementioned RavPower battery pack, but there are some key features that set the two apart. As its name suggests, this Anker battery pack features a capacity of 26,800mAh, which is higher than the RavPower, but only two or three iPhone charges' worth.
Like the RavPower 20100, the Anker PowerCore has three USB ports, including one that supports Quick Charge. Unlike the RavPower, however, none of these ports are USB Type-C.
The Anker PowerCore 26800 also comes with an AC wall adapter that connects via micro USB, which Anker says can charge the pack faster than most of its competition.
Right now, you can pick up a PowerCore 26800 for around $60 on Amazon, which makes it a little over $10 more than our overall best pick. You could justify the difference in cost by pointing to the PowerCore's higher capacity, but we think the RavPower's USB Type-C support—combined with its lower price tag—gives it the edge.
---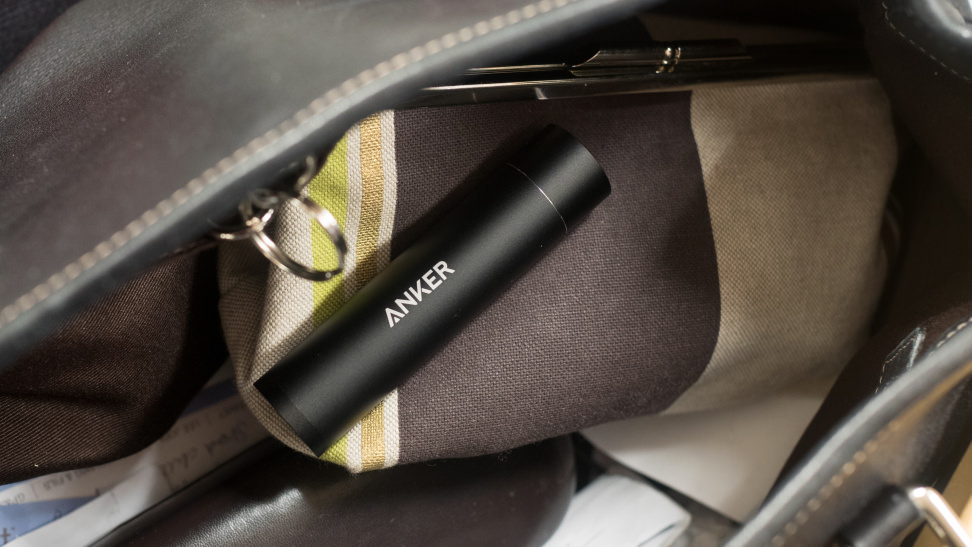 Anker PowerCore+ Mini 3350mAh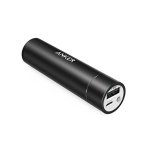 Anker PowerCore+ Mini 3350mAh
For some people—particularly those who only foresee themselves recharging a smartphone once—the ideal portable battery pack is one that keeps things simple.
On Amazon, the lipstick-sized Anker PowerCore+ Mini is one of the most popular iterations of this simple, ultra-portable battery pack. The Mini has one USB port for charging devices and a micro USB port for charging itself—that's it.
It's only packed with enough juice on board to charge a smartphone once, but it's a quick battery to recharge and small enough to slip into a coat pocket or a purse. Our only complaint with this model was the placement of its tiny power button, which is difficult to engage when a USB cable is plugged-in.
If your lifestyle only calls for a single smartphone charge every now and again, the PowerCore+ Mini (which is available for around $16) is a simple, elegant device that'll serve you well.
---
Anker PowerCore 10000mAh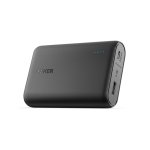 Anker PowerCore 10000mAh
If you don't need much beyond a single USB port and a good amount of battery power, the Anker PowerCore 10000 is a straightforward battery pack with a high enough capacity to charge a smartphone a couple times over.
Its size is a plus, too—this particular battery pack is small enough to slide into a bag, though its bulkiness probably wouldn't feel very comfortable in a pocket.
Despite its 10,000mAh capacity, the PowerCore 10000 can only charge one device at a time, which makes it suitable for people who only intend to charge a few things throughout the day. Right now, it's about $25 on Amazon.
---
RavPower Super-C Series 26800mAh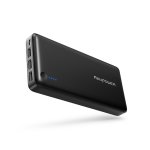 RavPower Super-C Series 26800mAh
The RavPower Super-C Series battery pack is equipped with the same amount of power as the Anker PowerCore 26800. Unlike the Anker, however, none of the Super-C Series' three USB ports support Quick Charge.
Being a high-capacity battery pack, the RavPower Super-C takes a good amount of time to charge, but packs enough juice to charge several devices over and over again. Its capacity doesn't make it the most portable battery pack on the block, but its relative slimness won't take up too much space in your bag.
For heavy users, this is a decent option for around $50, but if you think you'll miss Quick Charge, it's probably worth it to spring for the Anker PowerCore 26800.
---
Jackery Bolt 6000mAh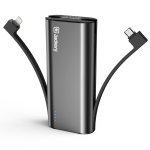 Jackery Bolt 6000mAh
The Jackery Bolt is a peculiar battery pack. At 6,000mAh, it's got a high enough capacity to charge the average smartphone one to two times, but only one USB port.
Instead of additional USB ports, the Jackery Bolt offers a micro USB cable and a Lightning cable, both of which fold into the pack's slim design. This means that, although iPhone users are able to take advantage of these fold-in charging cables, anyone with a USB Type-C charging port on their phone will have to use the Jackery Bolt's single USB port in tandem with a USB Type-C cable.
Basically, the Bolt is a smartphone-centric battery pack that's better-suited for people with an iPhone or an older Android phone. At around $32 via Amazon, it's pricier than it ought to be given its modest capacity and lack of flexibility.
---
RavPower Ace Series 6700mAh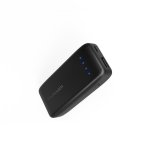 RavPower Ace Series 6700mAh
The 6,700mAh-sized RavPower Ace Series may not offer the most flexibility, but it's an absolute steal at around $14 via Amazon.
The RavPower Ace is chunky, but its footprint is small, making it an easy companion to carry in your purse or coat pocket. Unlike the comparably sized Jackery Bolt, this pack only features a single USB port. The port doesn't feature Quick Charge, either.
That said, its price more than makes up for its lack of ports, and if you just need a basic battery pack without any frills, this one should be high on your list of options.
---
RavPower Deluxe Series 16750mAh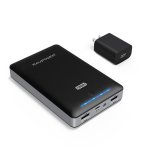 RavPower Deluxe Series 16750mAh
Rounding out our list is the RavPower Deluxe Series, which features two standard USB ports and a generous 16,750mAh of juice.
Unfortunately, we don't think this model is a particularly good deal. On Amazon right now, the Deluxe Series is roughly $40. For about $10 more, you could land the higher-capacity RavPower Turbo Series, which includes a USB Type-C port.
That said, if you only need a couple of ports and enough charge to power-up your device multiple times, you'll probably be pleased with the Deluxe Series.